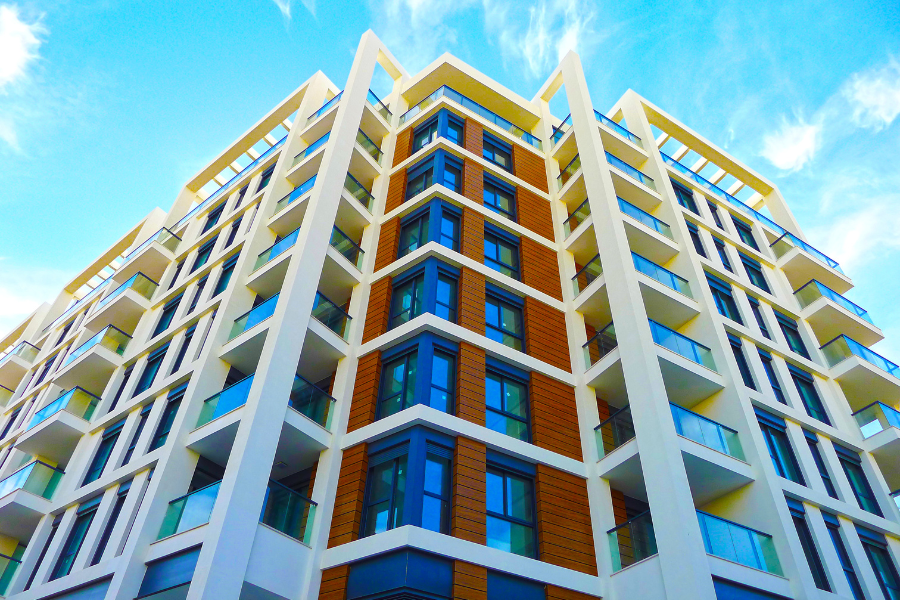 As human beings, we allow bad service to continue for many reasons. From fear of confrontation to worrying that change will be too much of a hassle, it can be easy to adopt a 'better the devil you know' mentality and bury your head in the sand, rather than run the risk of the grass potentially not being greener.
For RMC directors and leaseholders, this inertia can have a significant, day-to-day impact on your block and the community within it. 
But how do you know if you're receiving a good or bad service?
 It might sound like an odd question, but those with little or no experience of what a good property management service should look like may not be fully aware of the extent of the bad service they are receiving. We've spoken with countless directors over the years who had simply accepted the status quo because they didn't realise there were better options out there. 
 Unfortunately, we are seeing more and more unprofessional and unaccredited one-man bands, estate and letting agents in the industry that believe they can manage large blocks without understanding the specific requirements to protect leaseholders, their rights, and their funds. Equally, we are also seeing much larger agents who, having been shoehorned in by developers, are now much keener to maintain their cash cow relationship than do what's right for leaseholders. 
 So, how exactly can RMC directors and leaseholders sort the good from the bad? Here's are just a few things to look out for that can help you determine which side your managing agent falls into: 
1. Is your agent accredited?
 If your managing agent wants to uphold the best possible standards, they should be accredited by the UK's leading professional bodies. 
 One such accreditation is through the Leasehold Knowledge Partnership (LKP). To be accredited by the LKP, an agent must meet its strict criteria and has to share the ethos of fairness and straight-dealing. At Clear Building Management, we are incredibly proud to be one of just a few managing agents with this accreditation, proving we work only in the interest of leaseholders.  
 Other key accreditations to look out for in a managing agent include RICS and ARMA membership. Speaking from personal experience, RICS, ARMA and LKP all diligently audit us, right down to checking clients bank statements, contracts, banking contracts, insurance policies and the emails we send, to ensure we are giving the best and most accurate advice to our clients. 
 If your agent hasn't committed to these industry standards, it's worth considering why that might be.  
2. Does your managing agent keep you in the know?
 A good managing agent will provide you with regular updates on property-related matters (rather than waiting for you to request them), including maintenance, tenant issues, and financial reports, and will respond to any issues that arise promptly.  
 At Clear Building Management, our customers have 24/7 access to all information relevant to their development, including financials, maintenance reports, upcoming socials and local information through our online portal, Crystal. We also closely monitor our service standards and current stats show that we respond to messages within 2 hours 99% of the time and acknowledge all requests within two hours 100% of the time. 
3. Do they welcome feedback?
 With the rise of reviewing platforms like Google Reviews, Trip Advisor and Trust Pilot, there is a now a growing expectation that customers should have the right to provide both positive and negative feedback on services if they wish to. 
 Customers should be able to leave this feedback in whatever way suits them best, whether in person, over the phone, by email, by text, or through an online portal.  
 Ideally, managing agents should aim to resolve any problems that arise from feedback by the next working day. If more complex issues arise, your managing agent should provide you with regular updates and progress reports to show they're being proactive. As always, transparency, honesty and empathy should remain at the heart of all communications. 
4. Are they doing their best to keep maintenance costs down?
 Your managing agent should maintain an effective rolling programme of repair and maintenance works – think little and often. This keeps your development in good condition and can identify and prevent potentially expensive issues before they occur. Scrimping on repairs can lead to sharp spikes in the service charge if emergency works are required, so ensure you understand the maintenance plan for your development and are confident it is sufficient. 
 All contractors should be independently appointed and not linked to either the freeholder or the managing agent. An independent contractor means you will receive a fairer rate as there is no incentive for the managing agent or freeholder to earn a kickback. Which leads us to our next point… 
5. Does your managing agent have financial integrity?
 If you are making a financial contribution to the upkeep of your block, you should be entitled to a say in the way your service charge monies are spent. But if an agent has its own maintenance team to keep busy, how can you be sure you're getting the best value for money? To us, this feels like a conflict of interests, potentially an incentive to spend other people's money, and is therefore something we deliberately avoid at Clear. 
 In addition, your agent should not be earning by spending your funds; we've seen examples of managing agents that charge "invoicing fees", extra for banking, or for accessing out of office support. If you're being lumbered with spurious charges, now could be the time to change managing agents to one that values integrity. 
Time for change
 Changing managing agent may feel like a daunting process, but it really can bring a new lease of life to both your block and the community within it.  
For help with replacing a poor performing managing agent and moving to one that will deliver on its promises please do
get in touch
.