In our latest Customer Service Excellence assessment, we have been awarded Compliance Plus status, putting Clear Building Management among the elite and "setting the standard other services providers can strive for".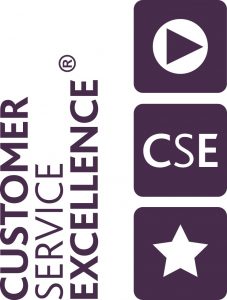 Customer Service Excellence is a Cabinet Office award that tests in great depth those areas that research has indicated are a priority for customers, with particular focus on delivery, timeliness, information, professionalism and staff attitude.  There is also emphasis placed on developing customer insight, understanding the user's experience and robust measurement of service satisfaction.
Clear Building Management first gained the Customer Service Excellence award in 2016, making us the first managing agent to secure the standard and we've been committed to going above and beyond its requirements each year.
In commenting on the decision to award 'Compliance Plus', the assessor explained that we have 'demonstrated innovation and are delivering services that are beneficial to customers and are over and above their expectations.'
Ian Hollins, founding director of Clear Building Management commented:
"I am delighted that we have been recognised with 'Compliance Plus' and I would like to say congratulations and thank you to our dedicated and hardworking team. It is proof again that, even in difficult times, we can still lead the field and provide excellent service to our RMC directors, leaseholders and residents. We are proud to be one of the most trusted brands in property management."
For more information on our awards and accreditations please click here. 
To talk to us about how we can add value to your property management requirements, please do get in touch.