Clear Building Management re-visited a resident of one of their blocks to see how the development has changed since they took over its management. In this case study, the resident shares his story.
Clear Building Management was appointed to look after Chestnut Rise in June 2016. Almost 12 months on from their appointment, we spoke to Steve Ireland, resident and one of the four directors at the development to understand their journey, and the impact that Clear's Ian Hollins and Peter McCabe have had on the development.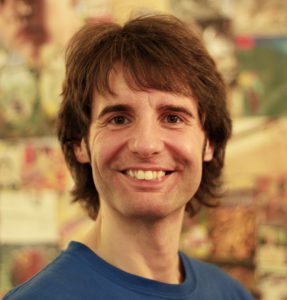 Steve Ireland: "Chestnut Rise is a 32-unit development in Burnley that was built in the mid 1990s. It had historically been managed by the resident leaseholders but bit by bit there were fewer and fewer people willing to undertake the management and it all fell to one chap. No one else really wanted to get involved."
With no one willing to manage the development, a managing agent was appointed. This first foray into working with a managing agent was far from a resounding success as Steve explains:
"The original managing agent was based in Essex. This didn't necessarily matter but then conflicts of interest started to become apparent. One of the people running the managing agent owned a flat on Chestnut Rise. It then became clear that the houses on the development were subsidising the flats; gardening charges remained high even in the winter; the list went on."
One of the leaseholders twice took the managing agent to tribunal, winning on each occasion. Ultimately, the agent was sacked and this leaseholder and one other took over management of the development.
Steve Ireland: "The intentions were no doubt good but, amongst other things, the gardening and maintenance were not getting done, and service charges were not being collected effectively. A number of us were getting very frustrated and decided we needed to put the management back into professional hands. We started looking for a managing agent in late 2015, in fact my fiancée Una put a request out on Facebook. This led to a friend recommending Clear Building Management."
Steve Ireland: "The difference made by Clear Building Management is quite remarkable; we've come a hell of a long way. We've got proper insurances in place, the estate is looking a lot better from both a maintenance and a gardening perspective, and they've sorted out the service charge collection."
Service charge collection is one of the biggest challenges for self-managed developments, as Steve explains: "You have to be able to collect money if you want to manage properly. If people sniff weakness then you've an uphill battle. From having 50% of households that regularly failed to pay, Clear have turned this around so that nearly all paid on time, and the remainder soon after. The funds are coming back in and people can see that they have the residents' best interests at heart."
A key challenge for Chestnut Rise was a looming and expensive repair job to a 200 year-old retaining wall. The management company and the former managing agent had not resolved the issue but Ian and Peter tackled it head on, ensuring that leaseholders understood what was required.
"Ian and Peter are consummate professionals and they really know their stuff", concludes Steve. "They've done a cracking job for Chestnut Rise, they keep up with the changing legislation, engage readily with all the residents, both face to face and through the portal, and genuinely have everyone's best interests at heart. It was no surprise to me when they were awarded the Customer Service Excellence Award last year."
To find out how Clear Building Management could help you resolve your block management challenges, contact us online here or call 0333 344 4996.
This article first appeared in Flat Living Magazine: case study – a resident's story