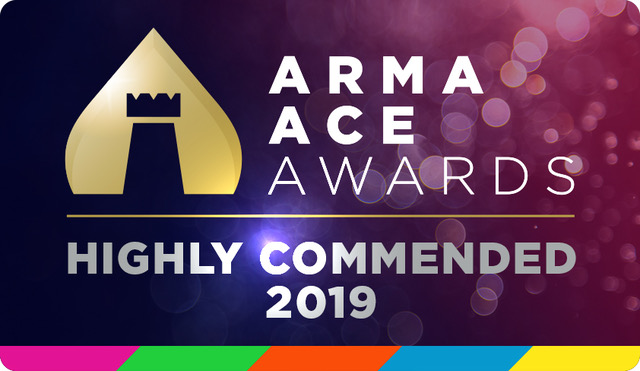 Clear Building Management was announced as the highly commended entry in the Medium Sized Managing Agent category in the 2019 ARMA Ace Awards, following a rigorous judging process by a panel of independent judges.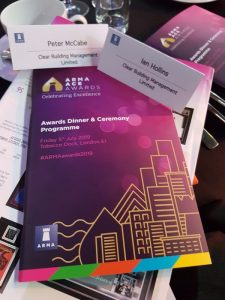 The winners were announced on Friday 5 July at London's Tobacco Dock, at an awards ceremony attended by over 500 people from across the property management sector.
Dr Nigel Glen, ARMA CEO, said:
"The winners are a credit to the industry and I know what a hard job the judges had in deciding who should go home with a trophy from so many outstanding entries. The winning firms and team members are setting the standard for companies that wish to be recognised for achieving excellence and best practice in their field."
Ian Hollins, Director and co-founder of Clear Building Management commented:
"The ARMA Ace Awards seek to celebrate excellence and exceptional achievement by the UK's leading managing agents and the work of their people in improving the lives of thousands of leaseholders. We are delighted that Clear has again been recognised in these valuable awards for our leaseholder-focused property management service.
"Since launching Clear Building Management in 2015, we have been committed to delivering a residential block management service that truly embodies our principles of Quality, Transparency and Value."
Our residential property Block Managers cover Manchester, Liverpool, Leeds, Preston, Sheffield, Newcastle, Birmingham and the surrounding areas. Click here to get in touch to see how Clear Building Management can help you and your development.