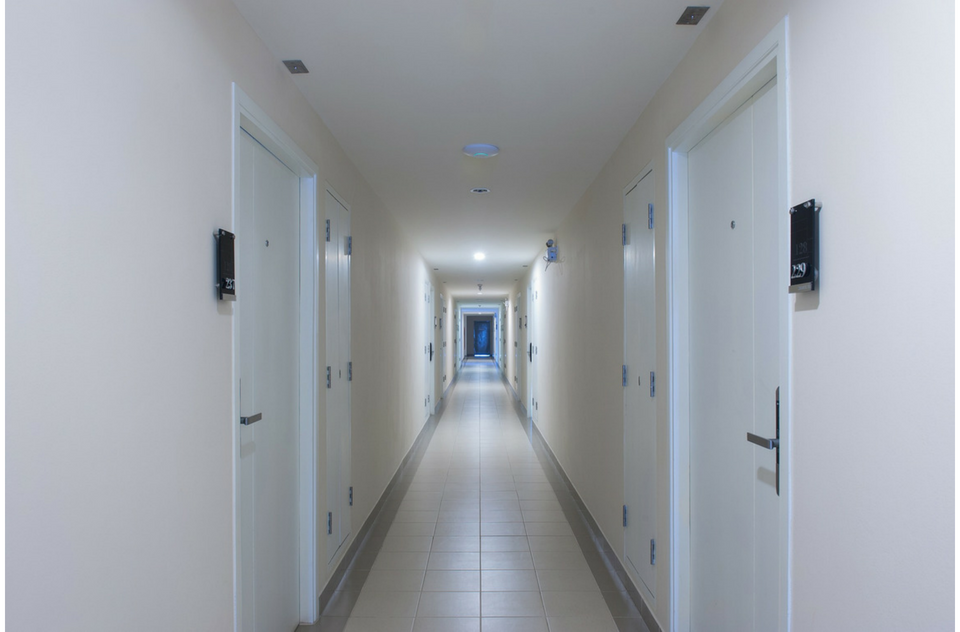 Ian Hollins of Clear Building Management outlines the importance of why we all need to play our part in keeping communal areas clear.
Safe, happy and quarrel-free communal living requires compromise and effort – including keeping corridor clutter to a minimum.
If you were to ask them, most managing agents would tell you that they spend a disproportionate amount of time dealing with issues such as items left in corridors and outside front doors. Time that could be much better spent on making improvements to the block or estate.
Site surveys and inboxes are littered with reports of residents abandoning all sorts of unwanted or forgotten items, from shoes and umbrellas, to mops, rubbish bags and, in one instance, I've witnessed a (working) fridge freezer left in a hallway.
Understandably, communal living requires an element of give and take – including a demonstration of mutual respect for those who share the premises.
Leaving rubbish bags or muddy shoes outside your flat (even if only for a few hours) is something that affects hallways, carpets, neighbours and passers-by, not to mention the smell that lingers. Smell aside, there is also a more serious reason as to why communal areas need to be kept clear.
The fire risk of items being left in hallways cannot be ignored: from the careless discarding of a cigarette into a recycling bin, through to the extreme of the earlier-mentioned fridge freezer catching alight.  Unfortunately, it's also not unheard of for intruders to gain access to stairwells and corridors where they could use the materials left to start fires.
Additionally, whilst a lot of buildings have a 'controlled evacuation' or 'stay put' policy in place for handling fires in the building, obstructions of any sort can be life threatening in a genuine evacuation situation. Even the smallest of door mats become trip hazards and, in the smoke and confusion, can slow down or hinder a safe evacuation.
As block managers, we have the responsibility for communal areas but we also need the support of residents to help keep these areas obstruction-free.
At Clear Building Management we take time to ensure all leaseholders and residents understand WHY communal areas need to be kept clear.  Many residents consider policing of these matters as trivial or slight yet, when the reasons behind the policy are explained to them, they will then often take it upon themselves to act as ambassadors to keep their corridors clutter-free and safe for all residents and visitors.
For further information or for advice about another property management issue, speak to Clear Building Management on 0333 344 4996 or contact us online here.
This article first appeared in Flat Living magazine – view the article here