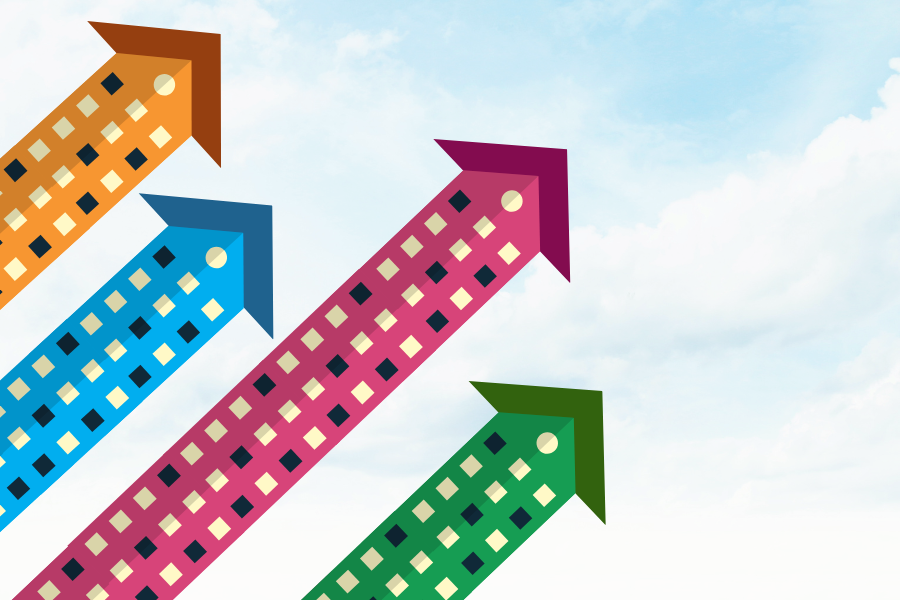 Clear Building Management is focused on raising awareness of the crippling costs of building insurance premiums for leaseholders this year, with many facing paying twenty-times the annual costs of 12-months ago to renew.
In September, the FCA published its "Report on insurance for multi-occupancy buildings", which had been requested by Michael Gove earlier this year and had been delayed several months. The report finally acknowledged that hundreds of thousands of leaseholders have not only had to endure the difficulties of living in buildings with known fire safety issues, but also that these problems have been compounded by the increases in the cost of their building insurance.
Key findings include:
Lack of transparency and increased cost for leaseholders is leading to substantial distress.
Supply of insurance for mid-rise and high-rise multi-occupancy residential buildings has contracted significantly. In some cases, prices have gone up by over 1,000% with no evidence of any corresponding increase in claims history.
Premium rates for all flats have more than doubled, with data showing mean prices have increased by 125% from 2016 to 2021.
There is evidence of some high commission rates and poor practice which are not consistent with driving fair value to the customer. For flats with building safety issues, the report says that commissions have more than tripled in value in the years 2016-2021 up 261%.
Concerns relating to quality of service, renewals and frictional costs have been identified.
It is clear that competition is not working effectively for customers.
Although there is much to be welcomed in the report, we agree with the Leasehold Knowledge Partnership (LKP)'s view that not enough is being done to protect the leaseholder.
In his round-up of the FCA's report, Liam Spender, solicitor and a trustee of the LKP, stated: "The FCA's job is to protect consumers. Leaseholders have no consumer rights when it comes to leasehold insurance because no-one is obliged to consider them as their customer. The FCA appears to have missed an opportunity to think of ways of imposing better consumer protection, instead leaving it to the government to pass more leasehold reform."
A lack of transparency
There is a lack of pressure on freeholders, property managing agents and insurance brokers to search for the policy that offers the best value-for-money, or to switch to better-value policies or cheaper alternatives which may benefit leaseholders.
According to the report, this is because:
Freeholders know they can recover their costs from leaseholders so have no incentive to look for cheaper or better value policies
Leaseholders may lack the information or the means with which to challenge service charges from the freeholder
Freeholders' property managing agents and insurance brokers may have commercial arrangements with particular insurers which benefit them but not leaseholders, such as captive reinsurance arrangements
With some managing agents having their own in-house brokerages, they are more likely to choose insurance policies that maximise their own remuneration rather than the policy that offers leaseholders the best value.
This is in complete contrast to transparent managing agents, who will go to market every year and only buy insurance in the best interests of their client, with no conflict of interest.
So, what is the solution? 
In the latest government reshuffle, Michael Gove is back in his previous role as Levelling Up and Housing Secretary, and, encouragingly, amongst his reported focus is the next steps for leaseholder reform.
Clear Building Management is working to engage with local and national government with the goal of securing support for a government backed 'FireRE' fund, similar to those set-up to support protection from flood and terrorism risks.
We believe this 'FireRE' scheme needs to be urgently introduced and must have the Treasury as ultimate underwriter so that mass market insurers can re-enter the market and get affordable re-insurance for the fire risks.
In the coming months, the Clear Building Management team will continue to engage with local MPs, metro mayors, the insurance sector, and leaseholder representative bodies and charities to make everyone aware of the current situation, as part of a wider campaign to secure support for leaseholders across the country in a bid to get the issue heard in Parliament, and the fund put in place as a matter of urgency.
Clear Building Management's Ian Hollins, Director, says: "The unaffordability of Building Insurance premiums for leaseholders is the silent issue punishing leaseholders across the UK. The Building Safety Act became law earlier this year, but remediating issues will take some time.
"Leaseholders are, without doubt, blameless victims in this hugely expensive crisis. There is much that could and should have been done earlier to better support those that found themselves in the impossible situation of owning an unsafe and unsellable property."
You can read the full report from the FCA here.
For help or advice on your development, including how to ensure a hassle-free switch to a managing agent that puts leaseholders first, please do get in touch.