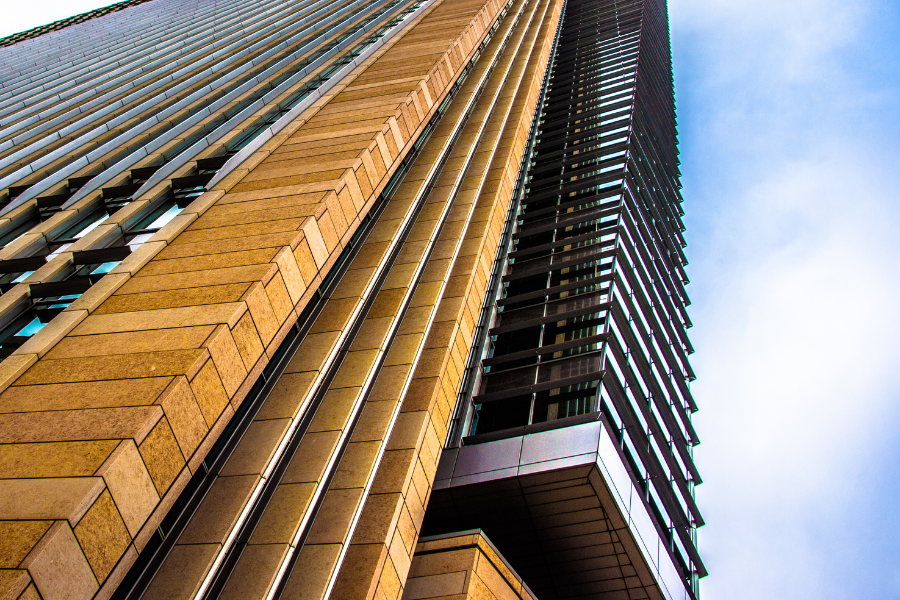 Leaseholder protections in the Building Safety Act (BSA) came into force on 28 June 2022. Qualifying leaseholders in England can no longer be unfairly charged for cladding remediation and there are now, for the first time, legal protections in place for non-cladding costs.
Clear Building Management shares some key takeaways from the BSA that are of note for leaseholders.
Though detail may be sorely lacking, the Building Safety Act 2022 is undoubtedly a huge step in the right direction for dealing with the post-Grenfell cladding crisis and the subsequent unjust scapegoating of leaseholders.
The Act now provides lawful protection for leaseholders from cladding-related costs and limits future liability for repairing other historical defects, with cost responsibility placed firmly with the developers.
What are the leaseholder protections in the Building Safety Act?
The new leaseholder protections mean qualifying leaseholders in England should pay nothing to remove dangerous cladding, and the amount they can be asked to contribute to fixing other historical building safety defects is tightly capped (more on that later).
Before qualifying leaseholders are asked to contribute to these costs, landlords must provide them with a formal legal certificate, or demonstrate that the costs do not relate to works covered by the Act.
This security blanket will understandably come as welcome relief for affected leaseholders, many of whom are already feeling the financial burden of the rising cost of living.
Which leaseholders qualify?
The protections will apply to leaseholders whose property is in a building above 11 metres or 5 storeys, and where, on 14 February 2022:
The property was the leaseholder's main home, or
The leaseholder owned no more than 3 UK residential properties in total.
Where the property was not the leaseholder's main home on 14 February 2022 because they had to move out and sublet, it will be covered if the criteria above are met.
A new online Leaseholder Protections Checker  will help you understand if you qualify for financial protections against historical building safety costs, under the Building Safety Act.
How will cladding repairs be paid for?
Developers that still own a building with an unsafe cladding system cannot pass on any costs and must pay for the removal itself. This includes overseas companies.
Leaseholders and enforcement bodies can now take building owners that refuse to fulfil their responsibilities to court.
More than 45 of the UK's biggest house builders have pledged to take responsibility and cover the costs for all necessary remedial work to address life-critical fire safety defects on buildings over 11 metres that they had a role in developing or refurbishing over the last 30 years, even where they no longer own them.
A new scheme, funded by developers through the Building Safety Levy, will pay for eligible work to fix unsafe cladding systems for buildings 11-18 metres in height. For buildings taller than 18 metres with unsafe cladding systems, building owners can apply to the government's Building Safety Fund, which re-opened on 28 July – see more information here.
Cap on non-cladding defects: in brief
Leaseholders with non-cladding related issues will be protected by a cap on how much they will be asked to contribute – and for properties below a certain value (£325,000 in Greater London and £175,000 in the rest of England) there will be no costs payable.
Caps will be strictly limited at the maximum of £10,000 (£15,000 in Greater London) spread over ten years. Money already paid out in the last five years will count towards the cost cap. Find out more here.
More support still needed
Leaseholders are, without doubt, blameless victims in this hugely expensive crisis. There is much that could and should have been done earlier to better support those that found themselves in the impossible situation of owning an unsafe and unsellable property.
After such a prolonged period of uncertainty, the latest developments definitely feel like a breakthrough and should be celebrated. However, they will need to be sufficiently funded and resourced, as reports of a five-year backlog for the highest risk blocks is completely unacceptable.
We were also deeply disappointed to find that there has still been no mention of the ongoing concern around eye-watering building insurance fees leaseholders still face. We feel that the ideal scenario would be a government-backed reinsurance scheme, similar to the ones available for terrorism and flood victims, to ensure premiums remain affordable for leaseholders.
Unfortunately, our current government once again appears to be more focused on settling personal scores than supporting innocent leaseholders, many of whom have felt the crushing impact of the cladding crisis on their mental health.
Additional information on the Leaseholder Protections and cost caps under the Building Safety Bill can be found on the Government website here.
For help or advice on your development, including how to ensure a hassle-free switch to a managing agent that puts leaseholders first, please do get in touch.