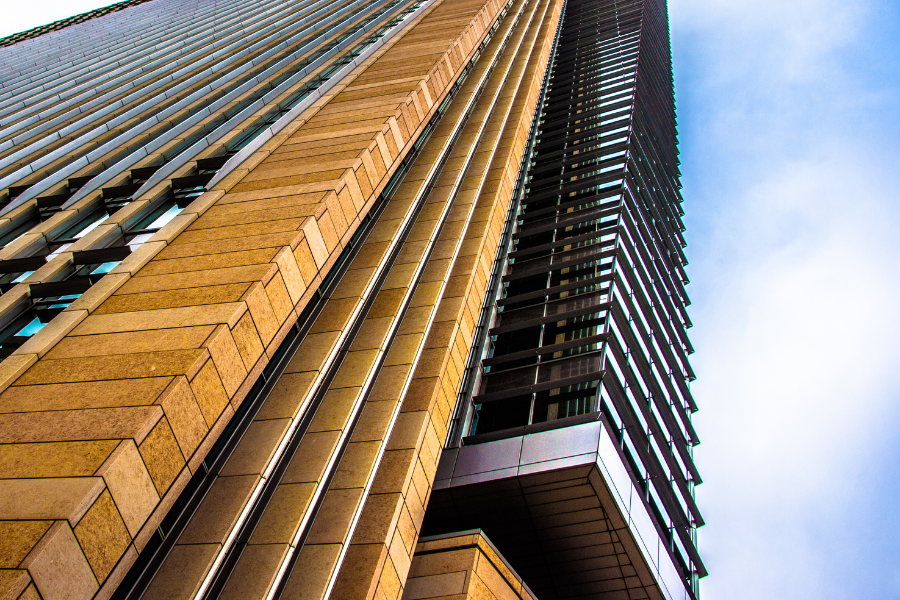 "A national disgrace."  Ian Hollins of Clear Building Management is unequivocal in his criticism of the handling of the post-Grenfell cladding crisis and explains why we need more support for affected leaseholders.
At Clear we have been following closely the evolving fire safety discussions and regulations. As with most managing agents, we have buildings taller than 18 metres with numerous fire safety issues identified in the inspections mandated by MHCLG in January 2020.
These fire safety issues include not just cladding but a whole host of other aspects such as fire insulation boards, fire breaks, fire doors, balcony safety and others.
Whilst these tall residential buildings have been accepted for the Building Safety Fund (BSF), this goes only part way to meeting the overall costs of the remedial works, as issues found inside a building or not related to cladding are excluded.
So even the "lucky" owners of apartments in blocks above 18 metres in height will still have considerable additional costs to pay, and it seems as if the recent announcement of government-backed loans to help shorter buildings will not help in meeting the overall costs of the required that are not covered by the BSF.
Leaseholders on the hook
While everyone looks for a scapegoat for the fire safety crisis, leaseholders who bought their properties in good faith are finding that the developer has since stopped trading; the freehold has changed hands, and the architects and Building Control bodies were all working to the published guidance.
This just leaves the leaseholders on the hook for these life-changing remedial costs.
There is no doubt that construction in residential development has often been under strict cost pressure, but the standards used were all agreed. Therefore, the ONLY responsibility can be on those who approved these building standards.
In a further twist of the knife, leaseholder groups who acted swiftly and tried to do the right thing find that they are now excluded from the funding pot.  The money they have been forced to spend to make their buildings safe cannot be reclaimed.
What about buildings under 15 metres in height?
Many of these apartment blocks have the same issues as those over 18 metres in height. Whilst the risk to human life reduces in line with the height of a building, the fact that these combustible materials and fire safety issues still exist means that there is a risk to both life and property -especially in the higher floors.
Insurers charge a hefty uplift to account for the increased risk, and yet these 'smaller' buildings do NOT qualify for BSF Funding.  The best that leaseholders can hope for is a long-term government loan capped at £600 per year per leaseholder.
In our view, it's worse than a postcode lottery: the height of the building would be unlikely to have affected the purchasing decisions of many buyers, but it now decides whether or not they can access funding to make their buildings safe.
Insurance costs
The government has sat on its hands and allowed an understandably concerned private insurance sector to carry the burden, resulting in leaseholders having to pay eye-watering premiums.  The government could and SHOULD have stepped in.  The ideal scenario would be a government-backed reinsurance scheme, similar to the ones available for terrorism and flood victims, to ensure premiums remain affordable for leaseholders.
Waking Watch "Relief Fund"
This fund only applies to buildings over 18 metres tall, where the need for a waking watch can be eliminated by a fire alarm install or upgrade – but only the cost of the alarm works is covered.  The huge sums (often running into hundreds of thousands of pounds) already spent on a 24/7 waking watch are again not recoverable.  For many leaseholders, the cost of the waking watch is more than their mortgage and frighteningly expensive.
What do we want to see?
Our team at Clear is seeing first-hand the crushing impact of the cladding crisis on individuals' mental health. For many the worry is almost unbearable, and our over-riding view is that the government should stop scapegoating leaseholders and start supporting them.  Bodies such as the Leasehold Knowledge Partnership campaign tirelessly for a fairer deal for leaseholders and we should all support their efforts.
Leaseholders are the innocent victims in this ongoing and hugely expensive crisis yet, from an effective reinsurance scheme through to fairer allocation of funds, there is much that could and should be done to help and protect leaseholders that find themselves in the impossible situation of owning an unsafe and unsellable property.  In the meantime, we shall continue to support our RMC director and leaseholder clients to ensure they can access the funds that are available, and to implement fire safety measures in the most cost-effective manner possible.
If your development would benefit from a fresh approach to property management, please get in touch with us at Clear Building Management. We would be pleased to see how we can help you.
Article first published in Flat Living Magazine.