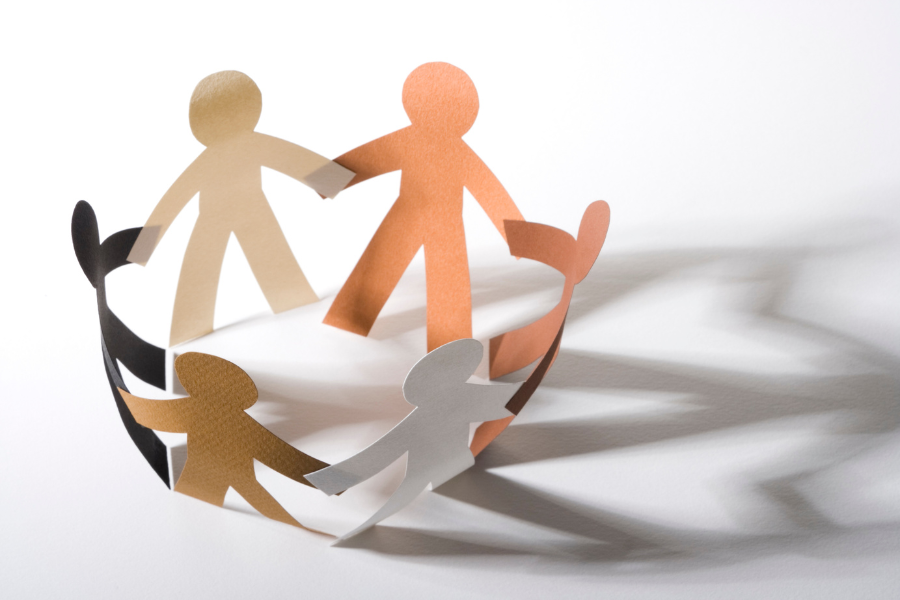 Clear Building Management shares an overview of some of the main challenges leaseholders face when trying to obtain the Right to Manage (RTM) for their large blocks, as well as our top tips for rallying the troops to support your claim.
RTM: a definition
Introduced through the Commonhold and Leasehold Reform Act 2002, the Right to Manage (RTM) gives leaseholders the statutory right to take over the management of their property from the landlord by setting up a special company – a right to manage company.
RTM is a significant right for leaseholders. As ARMA states: "Leaseholders do not have to get the landlord's permission, prove any mismanagement, or obtain any court order to exercise the right. But it does come with some very real responsibilities and it's not a decision that should be taken lightly."
Potential bumps in the road
 For leaseholders wanting control over the day-to-day management of their block, obtaining the Right to Manage is an option that can do exactly what it says on the tin. However, securing RTM is sadly not always smooth sailing. Most common hurdles that leaseholders report include:
Not meeting the correct qualifying criteria – your block must be self-contained, have enough qualifying tenants and must be no more than 25% commercial. You can find the full list of qualifying criteria for RTM in this helpful guide by the Leasehold Advisory Service.
Associated costs – The RTM is exercised by a limited company, not by individual leaseholders. Therefore, there are administrative costs for forming a RTM Company to consider, as well as land registry costs as part of the changeover of responsibilities. If a landlord disputes an RTMs attempt to take responsibility for a building, there may also be tribunal proceedings, which can incur additional costs.
Difficulty securing enough support – At least 50% of your fellow leaseholders need to be in your corner – something that can get significantly trickier with bigger developments.
This final hurdle is a biggie, but having a proactive managing agent behind you that can offer sensible ideas about how to communicate with busy or absent leaseholders will certainly help in securing the support you need.
Top tips for gaining support
Clear Building Management provides independent advice as part of our RTM service, giving you and your neighbours peace of mind that RTM is right for you and your development before you proceed.
Here, we share our top tips for quickly and effectively securing the necessary leaseholder support to make your Right to Manage claim:
Understand your leaseholders. Make sure you understand who are resident, who sub-let, who are absent – and get contact details where possible.

Know your objectives

. Consider the 'What's in it for me?' factor and ensure you explain the process. You should also invite any willing individuals to put their hat into the ring to be a director of the RTM company.

Begin with the resident leaseholders.

Invite them all to an informal meeting to discuss the benefits of applying for RTM. We also recommend as many one-to-one conversations as you have time for; they let you to quickly gauge levels of interest or resistance, build support, and challenge objections.

Rally the troops.

Get all those in favour of the RTM to help you spread the word, perhaps door knocking a floor each, or promising to speak to everyone they bump into in the lift (there's nothing better than a captive audience!)

Do your best Sherlock Holmes impression.

If you are short of your 50%+ majority, you need to adopt the detective mindset and investigate any absent owners. There are several good places to look for contact details: letting agents or, where the leaseholder is subletting without an agent, the tenants themselves. Social Media is also a handy tool if all you have is a name: research it and send a message on Facebook or LinkedIn.

Keep things simple.

One of the biggest barriers to RTM is inertia: people are just too busy to think about it, so make it as hassle free as possible. For example, provide support forms so the owner only has to complete a few pieces of information and their signature to evidence support.

Maintain informed communications.

Securing support is a great start but you then need to maintain communications and keep them informed and engaged throughout the process. A simple email group list can ensure everyone knows what's happening.
The property management specialists at Clear Building Management have helped hundreds of leaseholders to secure the Right to Manage their blocks and have provided ongoing support to help deliver and maintain strong communities and well managed buildings.
For practical advice on securing the Right to Manage, contact us here or call a member of the team on 0333 344 4996.