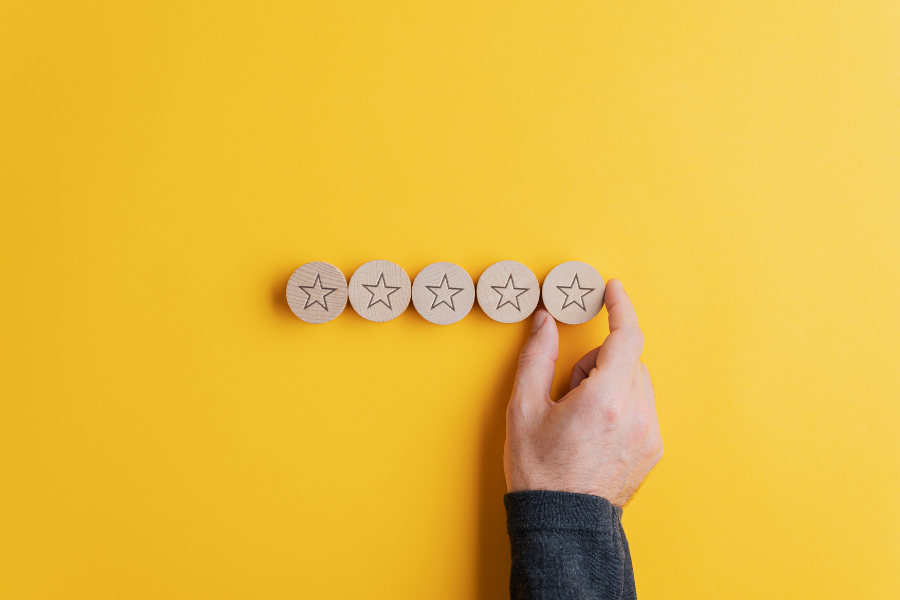 Clear Building Management explains why listening to constructive feedback can help drive better property management.
It's lovely when you get a five star google review, or a heartfelt thank you from a customer. It gives the team a boost and reminds us why we put our hearts and souls into delivering a better property management experience for our customers.
Getting negative or 'constructive' feedback is not quite so much fun, but it is arguably more important than the positive feedback and we believe it should be welcomed in the same way as compliments.
Transparent communication
Effective and transparent communication has always been key to the way we do things at Clear Building Management. Indeed, transparency, quality and value are the three fundamental pillars that our company is built upon.
Building trust and developing honest relationships with our customers is our number one priority in delivering an outstanding property management service, and we believe this is best achieved through complete transparency of our property management operations.   
But we are also firm believers that being open and honest with RMC directors and leaseholders shouldn't be a one-way street.  Making it easy for people to provide feedback can be a great way to tackle budding issues early on, before they have chance to snowball.
With the rise of reviewing platforms like Google Reviews, Trip Advisor and Trust Pilot, there is a now a growing expectation that customers should have the right to provide feedback on services if they wish to.
At Clear, we feel strongly that our customers should be able to communicate in whatever way suits them best; this could be in person, over the phone, by email, by text, or through our online portal.
Remaining objective (and thick-skinned)
Ignoring feedback is a sure-fire way to needlessly escalate a situation and potentially damage relationships. But managing agents that turn complaints into opportunities for building closer relationships with customers are far more likely to prosper. 
Of course, nobody relishes being criticised. When you're doing your very best to provide a top rate service, receiving a complaint can feel like a real kick in the teeth – particularly when it's something outside of your control that has gone wrong.
It's important to remain objective and not take things personally. Feedback often give you the opportunity to notice things you missed before and can motivate you to try a different approach. When you put emotions aside, it's far more productive to view criticism as a source of valuable feedback that can ultimately help drive better property management.
Take action quickly
We'd recommend aiming to resolve the issue by the next working day – this is much easier than it sounds for more straightforward complaints.
There will occasionally be complex disputes that arise, which may take a bit more time to rectify. In these circumstances, providing regular updates and progress reports as you investigate the problem will show the 'complainant' that you are being proactive. As always, transparency, honesty and empathy should remain at the heart of all communications.
Ultimately, most people who have made a complaint simply want to know they are being listened to and their problem acknowledged. Following up to let the complainant know that you have found a resolution is therefore also an important step, often overlooked, step to include in your complaints policy.
Though some problems may take days or even weeks to sort out, if you can demonstrate both empathy and urgency, you can quickly turn a negative into a positive and improve customer loyalty.
If your development would benefit from a fresh approach to property management, please get in touch with us at Clear Building Management. We would be pleased to see how we can help you.
This article was first published in Flat Living magazine.