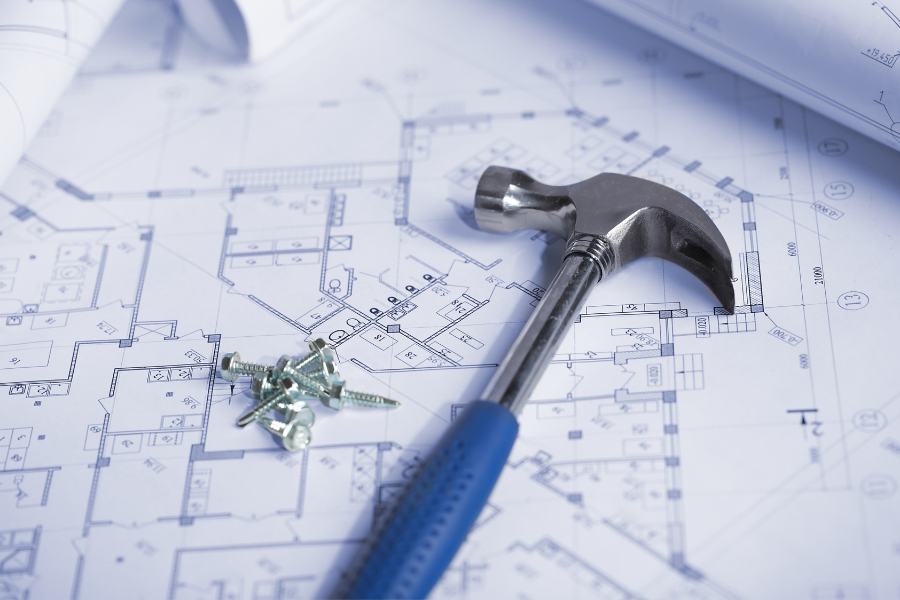 Ian Hollins of Clear Building Management sets out some practical advice on how to stay on the right side of the section 20 legislation AND keep impatient leaseholders happy.
The roof is leaking, the windows need replacing, there's an issue with the bin store: most major works projects will end up costing each leaseholder more than £250, and so you need to consult before you get cracking with the work and incurring costs.
And if you don't consult? Leaseholders then are not obliged to pay their contributions – and for most RMCs and RTM companies that leads to an immediate hole in the service charge budget.  So far so clear. But the challenge for most directors and their managing agents is how to balance consulting properly whilst managing leaseholder expectations.
Recovering costs
It is essential to be able to recover all the costs of maintenance projects, and this means ensuring that every leaseholder understands their obligation to contribute and is willing to do so.  The section 20 consultation process is a key part of this, and you need to do more than simply call a meeting and discuss the plans.
There are three steps you need to follow in a section 20 consultation:
Serve a Notice of Intention, describing the works, explaining why they are necessary, and specifying when and where observations and nominations for contractors should be sent. Leaseholders have 30 days to respond.
Serve a Notice of Estimates, with two or more cost estimates for the work. Any estimate provided by a nominee must be included. Leaseholders again have 30 days to respond.
Serve a Notice of Award of Contract. It must be served within 21 days and give the reasons for awarding the contract. (The s20 regulations state that you only need to serve this if the chosen contractor was not the cheapest, however it is good practice to send the notice anyway should you ever face a future challenge.)
Whilst it is a straightforward process, the section 20 consultation takes two to three months to work through as you can see from the response timeframes in the three steps above. So, if it's your flat with the rotten window frames, or your apartment with water ingress from the leaky roof, you want the work doing as quickly as possible – rather than being slowed down by a lengthy consultation process.
This means transparent communication is more important than ever – with both leaseholders and tenants. Alongside the section 20 legal notices, make sure you engage in regular dialogue with leaseholders so they not only understand why the expenditure is necessary, but can see that you are proactively working to drive the major works project forward.
In an emergency….
Remember that there are situations where you can apply to the FTT for dispensation from consultation.  For example, if there is an emergency situation where it would simply not be possible nor sensible to consult before carrying out the works, you can apply to the FTT after the event for permission to recover the costs from the leaseholders.
For non-emergency work though we would argue at Clear Building Management that these projects should all be mapped out in an effective rolling programme of repair and maintenance works.  There really should be very few nasty surprises!  Whilst some things can't be helped, for every unavoidable repair job there are several more that COULD have been avoided with some foresight, proactivity and better planning.
This is especially pertinent in bigger and more complex developments where there are more things that can go wrong.  RMCs in these developments need to ensure their managing agent has a clear maintenance and major works strategy and strong project management skills to keep them on track and on budget.
The s20 consultation process is not that onerous but it can't be ignored – and it is good practice too. The whole point of the consultation is to give leaseholders the chance to have their say on expenditure that affects their development. We also find it is a powerful opportunity to win the hearts and minds of leaseholders who may be reluctant to contribute.
At Clear we aim to use the section 20 consultation process as an opportunity for leaseholder engagement, with regular and open communications.  And we always aim to make sure that the works are being carried out before they become an emergency for any individual leaseholder.
For further guidance on section 20 legislation, and a proactive and intelligent approach to your property management, please do get in touch with the team at Clear Building Management.